Welcome
Thank you for visiting my website to learn how I can assist you or someone you care about with their Life Skills.
Basically, I help people to quickly and easily improve the quality of their personal and work life by teaching them new
Life Skills
strategies for success.
LIFESKILLS COACHING EXPERIENCES
" … felt results within the first few weeks…"
" … vast improvements in my overall well being…"
" … a new family dynamic … a constant in rebuilding our family…"
" … helped me find myself and happiness…"
" … once again time to stop and smell the roses."
YOU CAN ACHIEVE
I offer
services
that can help you to achieve your goals including: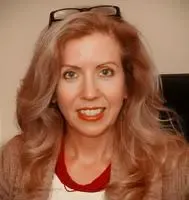 Relieve Stress, Anxiety and Depression
Develop Meaningful Relationships
Effectively Manage Problems at Work or at Home
Enhance Interpersonal Communication
Revitalize a Relationship
Improve Confidence and Decision Making
Build Teamwork and Cooperation
Better Balance Work And Personal Life
Avoid Work-Related Burnout
Increase Career Satisfaction and Success

"Change your thoughts and you change your world." - Dr. Norman Vincent Peale

"We cannot solve our problems with the same thinking we used to create them." - Albert Einstein

PROVEN SOLUTION FOR BETTER LIVING
You have choices for how you live your Personal and Work life. You can feel controlled by circumstances, or you can learn Life Skills to modify your situation to create positive outcomes.

LifeSkills are learned techniques for managing and living a better life. When customized for you, LifeSkills can help you live better and will last a lifetime.

LifeSkills can help produce goal-oriented results, increase confidence, and stimulate growth. Peace of mind and a higher quality of life can then be achieved. Most LifeSkills that I show people can improve both the Personal and Work-Related aspects of one's life.
THE LIFESKILLS LEARNING PROCESS

You will learn to sharpen and solidify your achievable goals, identify your strengths for accomplishing these goals and recognize obstacles that have interfered with your success.

While planning for your success, we will break your goals down into achievable segments.

LIFESKILLS Coaching

Changing the status quo begins by making the call:
Contact me for:
• Answers to questions you may have about my Therapy/ Coaching or
• To Schedule an Appointment .