I am a Psychotherapist and LifeSkills Coach with specialized education, training, and twenty years of therapy and coaching experience.

My focus is on helping individuals reach new levels of happiness and experience greater personal and professional success.
While providing Clinical Services, as a Licensed Social Worker, I also taught as an Adjunct Professor at the NYU Graduate School of Social Work in New York City. The coursework focused on Individuals and Families.
Additionally, I have supervised Graduate Level Social Work students during their internships as well as also supervising Clinical Social Workers prior to their attaining New York State licensure.
I have also provided Business Management Coaching and Executive Coaching Services for Fortune 500 Companies in the Insurance or Energy business for example, as well as, to Entrepreneurs developing their own Law Firm, Financial Advising Business, or Computer Programming Start-Up Company.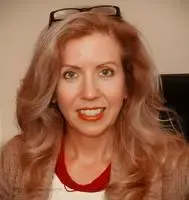 PRIVATE PRACTICE OVERVIEW
I work with individuals, couples, and families. The work encompasses personal and/or work-related issues that accure at home or in the workplace and more; as indicated in the
services
page.
People who come for help include parents, students, teachers, doctors, nurses, attorneys, information technology specialists, business owners, managers & their employees, military personnel, and more.

PRIOR BACKGROUND
I enjoyed initiating the start of the Behavioral Health Program for Sheppard Pratt at Greater Baltimore Medical Center's Outpatient Primary Care Doctors' Office. This position afforded me the opportunity to advise the Primary Care Physicians with regard to their patients' care pertaining to behavioral health issues, and provide Behavioral Health Services in the form of Counseling and/or referrals, as well as consultation with the Program's Psychiatrist and/or Substance Abuse Counselor.
At New York Life Insurance Company, I provided On-Site EAP Counseling for the first time in their Corporate Wellness Centers at their headquaters in Manhattan and Westchester County. This allowed employees of New York Life to benefit from Counseling during their work day, within their workplace.

As Associate Director of Clinical Services at Saint Basil Academy, a private residential facility for children and adolescents in Garrison NY, my work included Therapy and Coaching for individuals and families in individual or group settings. Issued pertained to: family conflict, school performance, behavioral issues, abandonment, loss & grief, substance abuse, and mood disorders.
For the Westchester Independent Living Center, I created and managed a program that provided post-graduation services assistance for high school Students with Disabilities. At Westchester Jewish Community Services, I managed group homes and staff for adults with disabilities.

LICENSES, CERTIFICATIONS, PROFESSIONAL ASSOCIATIONS

State of Maryland Licensed Clinical Social Worker
State of Virginia Licensed Clinical Social Worker
State of New York Licensed Clinical Social Worker
State of New Jersey Certified School Social Worker
SIFI, Field Instruction, Fordham University
Certified Case Manager, Westchester County NY
NASW, National Association of Social Workers Since 1995
I received the Master of Social Work Degree (MSW) from Fordham University and had been awarded an Avon Products Scholarship. Post graduate education coverage has included:
Cognitive Behavioral Therapy
How Positive Psychology Changes Lives
Approaches for Treating Compulsive Behaviors
Self Mutilation and Suicide
Rekindling Marital Sexuality
Diagnosis and Treatment of Substance Abuse
Diagnosis and Treatment of Psychiatric Disorders
Counseling With Consideration of Culture
Helping People Heal From Complicated Grief, and more...
Please feel free to contact me for:
• Answers to questions you may have about my Therapy/Coaching or
• To Schedule an Appointment.